At Growing Smiles we sincerely believe that every kid has the right to top quality dental care
Growing Smiles is an exclusive kids dental care center located in Whitefield, Bangalore that is focused on revolutionizing the way children experience dental care. Our core principles are rooted in delivering exceptional service that relieves anxiety & ensures the proper care of your child's specialized dental needs. Our philosophy emphasizes a preventative methodology that will prevent the onset of serious dental problems. 
Specialized kids dental services
Strip crowns, metal-free fillings, extractions, pulpotomies(root canals), other restorative procedures.​
Early assessment and treatment for
straightening teeth and correcting
an improper bite, invisalign,
orthopedic appliances, braces and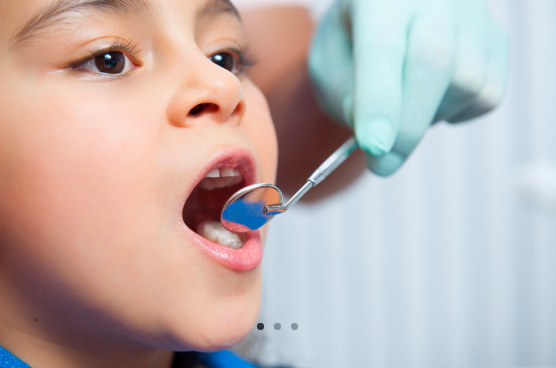 Regular cleanings and exams, Fluoride treatments (including a silver diamine fluoride option),Early cavity detection,Preliminary orthodontic planning.​
Specialized pediatric dental experience
Your child is safe with us.
Pediatric dental care is specialized dental care geared towards adolescents. Dentists that specialize in pediatric care are experts in the teeth of our little ones. As growing humans, our children have a separate sets of prerogatives to worry about. They are losing teeth, and growing new teeth that will stay with them for the rest of their lives. It is imperative the your child seek the special help of a kids dentist over a general dentist due to the specialized nature of pediatric dentistry. Just as adults visit specialist for certain needs, our children deserve the qualified experience of a kids dentist to evaluate their oral health.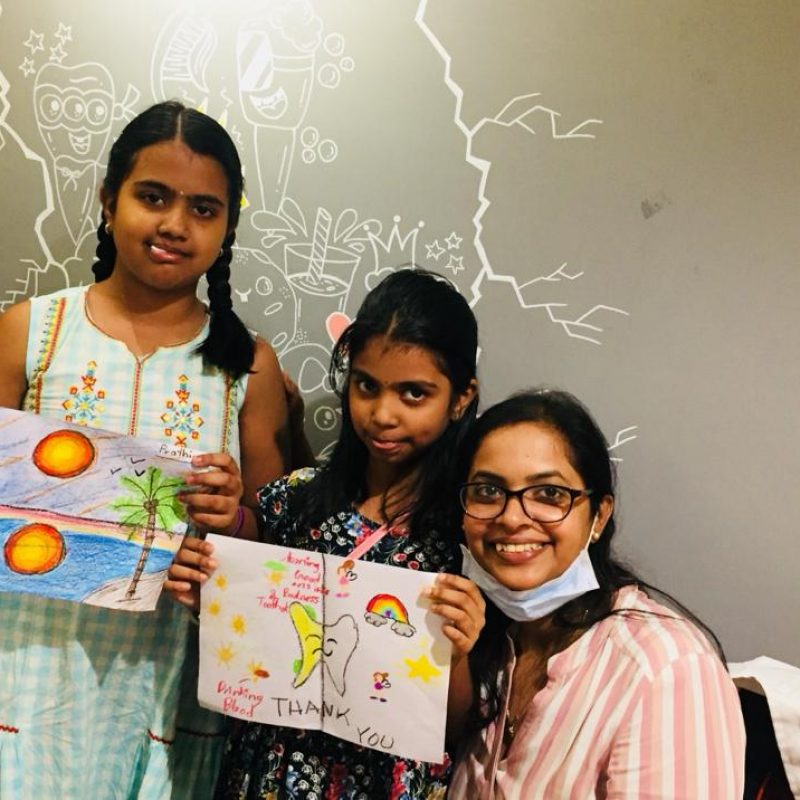 All Our Doctors Are Specialists In The Field Of Pedodontics & Behavioral Psychology related to kids. 
Dr Janani Rangaswamy


MDS- Pediatric & Preventive Dentistry
Resident Kids Dentist
A kids dental specialist with 4 years experience in treating children, Dr. Janani completed her BDS and MDS from RV Dental College, Bangalore. Her passion for healthcare and love for kids led her to pursue a career in pedodontics. 
Dr. Debarchhana Jena


MDS- Pediatric & Preventive Dentistry
Consulting Kids Dentist
A kids dental specialist with 5 years experience in treating children, Dr. Jena completed her MDS from CORDS Dental College. She is a university rank holder and is involved extensively in research work in kids dentistry. 
Dr. Vivek Aithal


MDS- Orthodontics & Invisalign Specialist
Consulting Orthodontist
Dr Vivek is an experienced Orthodontist who completed his BDS and MDS from RV Dental College, Bangalore. Dr Vivek is a avid technology enthusiast and is constantly up to date with the latest technologies and appliances in the field of dentistry and orthodontics. 
I never expected this kind of response from a doctor (Dr Janani). Simply Superb and awesome gesture and extraordinary patience. Keep going madam and I wish you reach many more heights in very short period.
We have had a very good experience with Growing Smiles. Dr. Janani made the entire experience of tooth extraction for my 7 year old son so smooth and easy by making him comfortable and friendly talk explaining the procedure in children's language. She also educated us as parents if the extraction is really needed or not and it's implications. Thanks Dr Janani.
We had a very good experience with Dr. Debarchhana. My 4 year old daughter who refused to open her mouth with other dentists , got all her treatments done here. Dr. is very patient with children. She has been helpful post treatment as well answering to all our queries promptly. We highly recommend Dr.Debarchhana to other parents.
let's plan your child's dental visit.
We are open all days and have full time resident kids dentists who can cater to the child's dental needs. Apart from a dental consultation, the kids dentist will also train your child on healthy oral habits that will ensure a lifetime of good oral health. 
Converge by UKn, No 78/2, Ground floor, Nallurahalli Main Rd, Whitefield, Bengaluru, Karnataka 560066